Wedding Dress Cleaning
Contact Mike for pricing & special offers, including door to door courier service if you live outside Taranaki.  
Email: Mike@lanuova.co.nz or phone: 06 759 1040
Our team have been working hard to reduce lead time on the cleaning of gowns, however get in early as we have gowns flood in between December and April. 
La Nuova specialise in the cleaning of wedding dresses!
And, while we are located in Taranaki, we often have dresses sent to us from outside the region because of our reputation for high quality. We use museum quality, acid free, tissue to wrap the dresses and professionally box them for return and storage. Our specialist wedding dress cleaners,  have many years experience in the industry between them.
Please note: Avoid rubbing stains on the wedding day. If you spill something on your gown, blot it gently instead. Rubbing can damage the fabric permanently. As far as stain removal goes – give the dry cleaner the first and best chance to remove the stains.
We recommend that you always have the dress dry-cleaned prior to storage, even if the dress looks clean. This is because stains such as perspiration and drinks can evaporate and seem to disappear, but over time can begin to affect the fabric.
You should aim to dry clean your dress as soon as you can after your wedding. This helps avoid the danger of untreated stains becoming oxidized, and increases the likelihood of successful cleaning.
 If you choose to go ahead with our cleaning service
Ask to see the dress before it's packed. Even if the cleaning results are not perfect, it's best for you to inspect the dress after it's cleaned. This gives you the opportunity to discuss with us the possibility of further treatment, and any impact that may have on your gown. No dry cleaner can be 100% successful 100% of the time. However, the latest technology can help to deliver great results.
Keep any labels you remove. Labels are extremely important to the professional dry cleaner. If you remove them, please keep them so you can supply them to us with all the necessary cleaning information.
Consider any trimmings and beads – often wedding gowns are embellished with additional items. This can cause a number of problems in the dry cleaning process: some beads are not suitable for dry cleaning and will melt in the process; other items, such as glitter, may be glued on and often the glue will dissolve during dry cleaning removing all the adornments. One way to minimise these problems is to confirm the care instructions with the wedding gown maker or shop you purchase your gown from, before the dress goes through the cleaning process.
The time frames
Stages: 
1–2:  1 week
2–3:  8–10 weeks
3–4:  4 days
4–5:  1 week
Out of town?
If you are out of town and are sending your dress to us:
Step 1
Box it up and post to:
La Nuova Drycleaners,
65 Eliot Street, New Plymouth 4310
(we would estimate one week for delivery).
Step 2
We will receive and inspect your dress and advise you on what is required.
Step 3
We will clean and press.
Step 4
We will pack your dress in museum quality, acid free tissue and prepare for courier.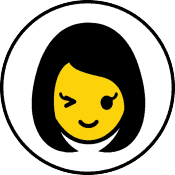 Step 5
You receive your dress back.
Storing your wedding dress
If you choose not to have your dress boxed in one of our wedding gown storage boxes, don't leave it in the plastic your dress will be returned to you in. Over time, plastic can give off chemicals which will discolour your gown.
Remove the safety pins – over time, they can oxidize and mark the dress with rust marks.
Don't use plastic storage boxes – while these are great for seasonal storage, they are not suited to long term storage. If any moisture develops inside the box the fabric can develop mildew.
It is important the textile can breathe – so if the humidity around the dress remains constant the likelihood of mould/mildew is reduced.
Avoid damp and high humidity. Ideally your gown should not be stored in an area which is prone to high humidity (like your attic) or damp (like your basement) – fluctuating temperatures increase the risk of deterioration.
If the dress is not boxed, make sure it is stored away from sunlight and artificial light. In the long term they can cause degradation and fading of fabric.
Wedding dress alterations and repairs
Available if you are in Taranaki or can travel to New Plymouth.
The wedding dress is one of the main focusses of your big day, not everyone can afford to have a dress designed especially for them but we have the next best thing. Make a jaw-dropping entrance on your wedding day in a dress personally altered to fit you perfectly.
La Nuova has a very talented seamstress on site who specialises in wedding gown repairs & alterations.  If you are looking to preserve a precious family heirloom wedding dress or have ordered a dress online and require a quality fitting and alteration tailored to fit you perfectly, book a time to see our seamstress, please email: weddinggowns@lanuova.co.nz .